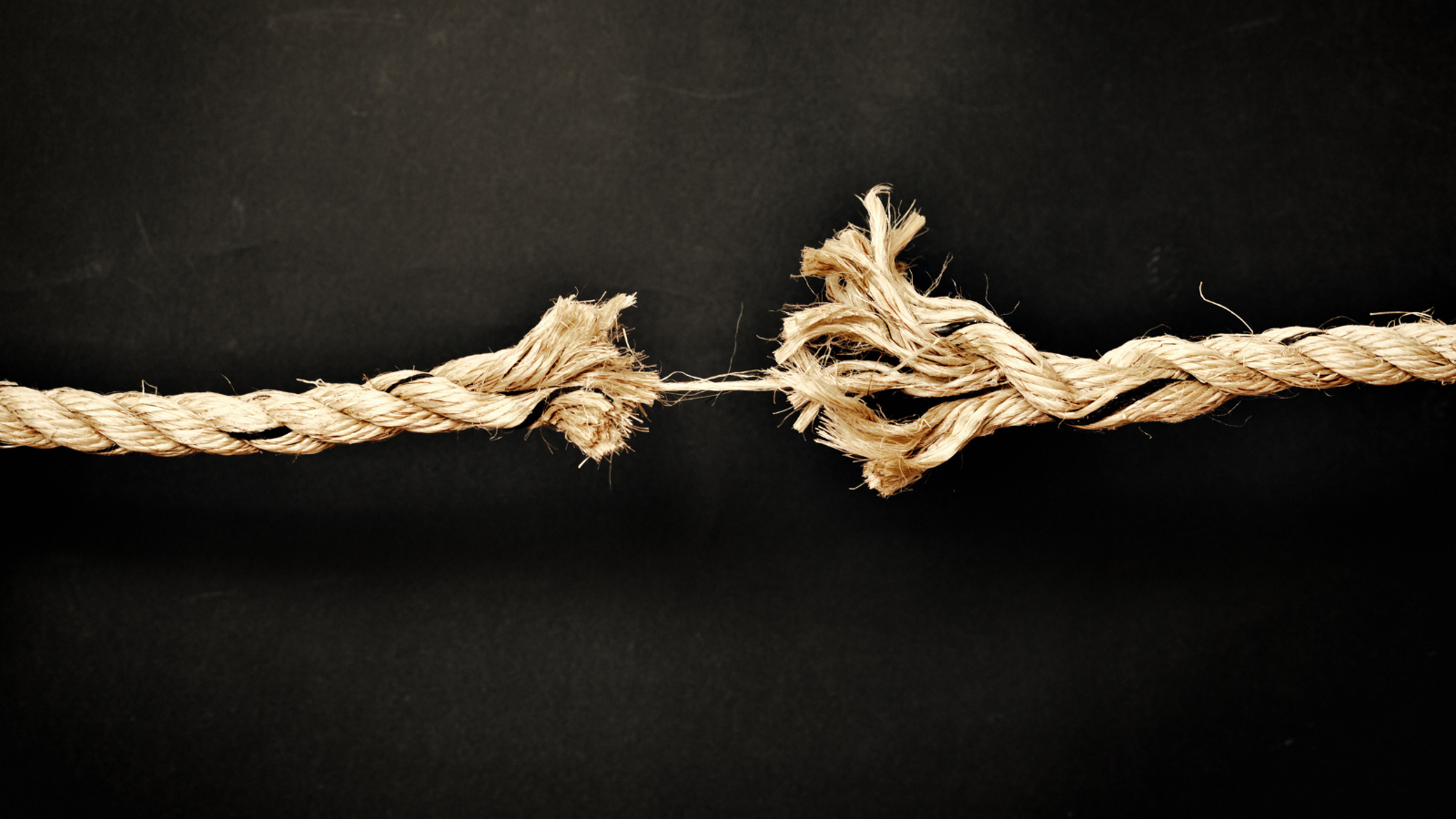 Let's cut to the chase — it's important to quickly identify and address your sales team's challenges.
It's also important to note that no business or team is exempt from sales challenges. The differentiating factor is the ability to overcome those challenges. Below you'll find four of the most common challenges among struggling sales teams and how to address them.
1. Short Staffed
If you're down a few AE's, you should expect your new business revenue to be down considerably. The vacant position, of course, but even more so in your current AE's that are handling more accounts than they should be. They're often covering for shortfalls in staff, which takes them away from doing the essential new business needed to grow.
How to address this challenge: Make sure you have the right people in the right position. With a limited staff, create a plan that walks through the entire process of a project. With a detailed list of tasks and procedures, each team member will know what's next and who's falling behind. It's also vital to have regular meetings. A quick 30-minute meeting can play a role in team building, prioritizing tasks, and hitting deadlines.
2. Mixed Signals
At times you might have too much to sell that it paralyzes AE's, and they end up just doing the same thing they have always done — take care of their current accounts.
Leadership needs to be on the same page regarding sales initiatives. Ideally, the years' initiatives would be laid out on a sales calendar, and everyone would agree in advance what is important and what success looks like (budgets, expenses, sales expectations, etc.). Too much to sell and not a concerted effort by management is not a good thing.
How to address this challenge: Start using a sales calendar! This will allow you to prioritize your events and allocate your team's resources. "Big Rock" sales events are the major initiatives that your sales team will focus on throughout the year. A sales calendar will provide better visibility, allow you to better allocate your resources, and provide better focus.
3. No Account List Management System (ALMS)
AE's should be taught what good account list management looks like.
Example: If an AE doesn't know what their Key Account cutoff is (the number an account bills annually to be in the top 25% of the station's billing), they don't know what success looks like for new business growth.
75% of the bottom (3/4 of your account list) makes up only 25% of your billing. Why spend time prospecting new accounts that don't have the ability to be top 25% when it's just as easy/hard to prospect and connect with accounts that have bigger upside?
We want them to have great Key Account retention but also have time to develop new Target accounts into Keys. Without Target account development, you will be in a world of hurt when attrition takes place, and you have no new business in the funnel.
How to address this challenge: Build or clean up your organization's account list. Click here for the 10 steps to building a priority-based account list.
4. Sales Managers That Are Not Good Leaders
Managers watch the budget numbers and report up the chain. Leaders watch the sales process and coach their sellers to improve in areas needed.
Sales leaders observe the process that each of their AE's take to develop business. They give quick feedback when sellers do well and share with them areas they can improve. Leaders are coaches leading each player to be their best.
How to address this challenge: Be a leader, not a boss. While sales leaders still focus on numbers and statistics, their priority is now to be mindful of what drives their people, to ensure they feel inspired and empowered for optimal performance. Highly effective sales leaders stop putting work ahead of their sales team. Being a proactive leader requires taking a step back from the day-to-day operation to work on the business and its people as opposed to working in the business. The business will not improve and flourish unless new ideas evolve and people grow.
Address Common Sales Challenges Today
Good AE's want to work on a team where they're appreciated for their talents and encouraged to grow in their abilities to connect and engage with new and existing business.
If your team is short-staffed, sends mixed signals, has no account list management system, and/or does not have managers that are good leaders, address it and come up with a plan to fix it.
If you're working to fix it and it's going to take time, try to be as transparent as possible with your team. Everyone appreciates a solid team culture and working together to fix areas of weakness. Or at least appreciated by the type of person most managers want on their sales team!