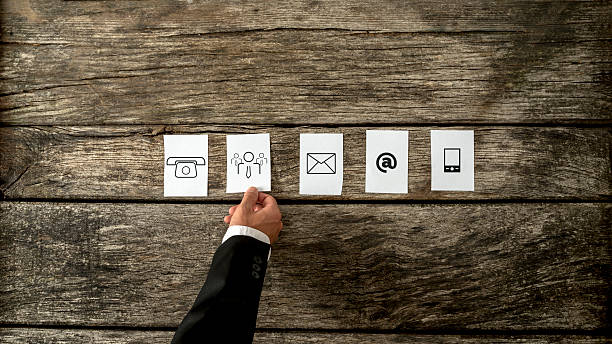 Businesses, big and small, operate with flexibility and speed that couldn't have been imagined even a decade or two ago.
The way businesses are built, scaled, and managed has transformed at a remarkable pace. Much of this change, from hybrid and remote work to instant support to next-day delivery, is powered by the goodness of ever-advancing technology.
While on the outside, businesses have simplified the lives of consumers, on the inside, they have become complex organizations with a beast of an IT engine powering their growth. IT teams at businesses have grown large, complex, and often overwhelmed.
That's why businesses have turned to third-party IT Service Providers or Managed Service Providers (MSPs) to shepherd their IT infrastructure and ensure all devices, servers, networks, software, and services securely work at peak performance at all times.
No wonder the MSP industry reached $242.9 billion in size in 2021 and is estimated to grow to $354.8 billion in 2026.
But are MSPs ready for the future?
Why you need to future-proof your MSP business
Google search data shows a 450% rise in online searches for the term "Managed Service Provider" from 2012 to 2022 in the US. This is as clear an indicator as any of the increasing demands for MSPs services.
At the same time, it's also true that the work they do is also – you guessed it – becoming more complex. Just doing what they have been doing so far doesn't guarantee growth.
The COVID-19 pandemic was a wake-up call for everyone, including MSPs. While pre-pandemic organizations were leaning toward large, centralized workplaces, COVID-19 pushed the trajectory of how we work almost entirely in the opposite direction.
Employees were working from home for an extended period; this moved them to work from anywhere, leading to the rise of digital nomads. Organizations started looking for talent everywhere. This has created a need for tech infrastructure that can support a hybrid work style.
Add to this the ever-changing nature of technology. On-premise has moved to the cloud, software transmuted into software as a service (SaaS), and now artificial intelligence (AI) is slowly becoming a core infrastructure rather than a buzzword. Businesses expect their IT service provider to be at the bleeding edge of the latest technology trends.
And that's not all. As technology powers almost every aspect of our lives, from education and personal finance to healthcare and entertainment, cybercriminals have also expanded their footprint and sharpened the weapons in their arsenal.
Cybercrime is estimated to cost organizations an eye-watering $10.5 trillion by 2025. Chief information officers (CIOs) and chief executive officers (CEOs) are acutely aware of this risk and rely on their IT partners to transform their businesses into impenetrable digital fortresses.
The pandemic was truly a bolt from the blue. No one knows when the next business and tech disruption will happen or its form. MSPs must build resilient businesses that can withstand and thrive in such environments.
This is where future-proofing your MSP business comes in. So how do you do it?
Prepare for remote and hybrid work
It's easier said than done but far from an impossible task. While many organizations are going back to in-person work, the work-from-home genie is out of the bottle and won't be going back in.
This has opened up fresh opportunities for MSPs. Imagine a business headquartered in Seattle but with employees working out of their homes or hostels in Tallinn, Bali, or Patagonia. They log in on their laptops to the company network from wherever they are.
Bring Your Own Device (BYOD) and remote work have made IT support even more complex. How can an internal IT team ensure these devices are safe and receive service support when needed? MSPs are the answer.
But companies expect anytime, anywhere support. Without the right technology and tools, MSP techs will have to travel halfway across the world to rendezvous with their clients. That won't do, will it?
You need to convince your clients and prospects that you can keep track of devices no matter where they are. Investing in the right professional services automation (PSA) and remote monitoring and management (RMM) tools enables you to monitor devices proactively and ensure they are secure, up-to-date, and remotely responsive. Take care of these measures, and clients won't have to worry about your reliability.
Stay on top of cyber security
Cyberattacks are not just increasing in quantity; they're also getting more audacious and sophisticated. In 2021, SonicWall recorded 623.2 million ransomware attempts globally, an increase of 105% year-over-year. Just ransomware attacks.
Businesses have long recognized that they can't prevent cyberattacks all by themselves. MSPs need to showcase their cybersecurity prowess by:
Ensuring they have a comprehensive, security-focused tech stack that uses best-in-class security and endpoint management tools and processes.
Partnering with specialist cybersecurity firms or managed security service providers (MSSPs) to cater to their clientele.
Creating robust technology and online behavior best practices guidelines that include requirements like changing passwords regularly, mandating two-factor authentication (2FA), and scheduling regular patch deployments through their RMM. Zero-trust security practices are key.
Educating and training clients and their employees on cybersecurity best practices.
Investing in an RMM tool that integrates with leading cybersecurity tools to remotely deploy and manage the software that can protect their client's endpoints.
Invest in tech that will age well
Technology moves a bit forward every day and then takes a giant leap. Once upon a time, businesses had on-premise servers, and all the technology tools that MSPs used were also on-premise. That's no longer the case.
The world has moved to the cloud and SaaS. It hasn't stopped there. More than ever, with recessionary winds blowing across the business landscape, companies are now looking at improving efficiency and cutting unnecessary costs. Automation and AI lend themselves directly to ensuring operations, especially IT, are better managed.
Businesses in different industries use the latest tools to optimize their operations. Unsurprisingly, they expect their IT service provider also to utilize today's technology.
Imagine that a number of a client's devices are low on memory. You, as their MSP, have received this alert, but it's buried deep within the hundreds of alerts you get daily. Chances are you won't be able to solve this problem before it becomes a challenge for the client.
Now, imagine you have an intelligent alerting system that weeds out unnecessary alerts and only delivers salient information. You stay on top of issues before they become problems. This is why you need to invest in tech that has built-in AI infrastructure. Similarly, automated patch management keeps your client's devices risk-free.
Automations ensure repetitive but critical tasks are executed like clockwork with minimal manual intervention. Critical tasks are completed on time without errors and free up the MSP technician's time.
Another significant challenge MSPs face is optimizing technician time and making certain billable hours are spent on work that brings in revenue. Here again, automation lends a hand.
Let's say you have a ticketing or professional services automation (PSA) system that has been strengthened with a layer of automation. Based on your rules, an incoming ticket is automatically sorted and assigned to the relevant technician.
Imagine a ticketing system or PSA that uses conditional logic to standardize processes and workflows, allowing even a new technician to resolve tickets quickly based on the steps suggested by the automated system.
Investing in this type of AI and automation-led tools helps MSPs refine operations, reduce costs, and improve profitability.
Offer robust differentiators to stand out
The truth is that while demand for MSPs is growing, so is competition. How can you stand out as an MSP when everyone offers best-in-class service?
Ask yourself, "why should a client choose me?" You should have a strong, solid answer that you believe in. This is where differentiation comes in.
Some MSPs follow the "vertical" route, building deep expertise in one sector and catering to businesses solely in that industry. However, this can be a risky strategy. When COVID-19 hit, and restaurants, hotels, and travel-related businesses bore the brunt, MSPs catering to these sectors were also affected.
This means it's crucial that you do your research before deciding on whether "verticalization" is best for you.
Ways you can bring in differentiation
Focus on multiple verticals. It may not make sense to focus on a single vertical, but specializing in a select few, especially those with a certain amount of complexity, can help. For instance, legal firms, hospitals, and educational institutions must comply with various local, national, federal, and even international regulations. Building expertise in such sectors and ensuring you can help your clients comply is a definite differentiator that will attract long-term clients.
Grow your expertise. Specific tools or areas of IT are important for a variety of businesses. Becoming experts in these tools could be the way to go. MSPs entirely focused on Microsoft 365 exist, while others are exclusively security experts. As a leader in your chosen space, you can build strong differentiation.
Establish your brand. Becoming the go-to MSP for businesses in your region where you offer personalized or even in-person service and support is also a good, old-fashioned way to build strong relationships with clients.
There are, of course, many more ways to catch the eye of clients, but discovering your strengths and honing them is the best way to make it happen.
Use partnerships to offer 360-degree support to clients
One of the challenges of being an MSP is that you cannot be an expert in everything, especially considering the speed with which innovation unfolds.
If you try to offer everything, from website support to endpoint management, chances are you'll be spread too thin, or you won't be able to position yourself as an expert in some of your services. Ensuring you have technicians who can be specialists in everything you provide will also be an uphill task.
This is where partnerships come in.
Let's be real – MSPs can be territorial. This is true of many businesses in other industries, but partnerships make the difference between middling assistance and excellent client support in a service-oriented sector.
Once businesses have found an outsourced IT partner, they likely don't want to hunt for other service providers. They want their IT MSP to have all the answers to their IT-related woes. When an issue arises, or the client needs an IT project to be implemented, they expect you, their MSP, to get it done.
So put in the effort to partner with other MSPs, especially the ones who offer complementary services.
There is another scenario, too. Let's say your client decides to expand to another region, and they expect you to take care of their IT needs in the new location. You could do most of it remotely, but what if you need to send someone to the site? Having a local MSP that can do this puts your mind – and your client's – at ease.
The partner MSP could also bring you new business, just as you bring them work.
Guidelines for getting into a partnership with fellow MSPs
Clearly define the scope of work and partnership.
Decide on the process. Does your partner have login credentials within your PSA & RMM? Do you raise the invoice to your client? Does your partner white-label their services?
Determine the payment process. Is it necessary to raise a purchase? Is there a retainer model? What's the frequency of payment?
Choose the documentation you need when your partner executes a project for your client.
Draw up a contract defining the terms of work, fees, number of hours, and other details that cover as many of the above points as possible.
Establish a nondisclosure agreement with your partner.
Invest in marketing and sales
Many MSPs believe they're not good at sales and marketing and choose to ignore it. This is inadvisable. You can offer the best IT support, but no one will know if you don't get the word out. While word-of-mouth marketing is indeed effective, you could soon find growth plateauing or even reversing. Investing in marketing and sales is essential.
How to get started with marketing
Sales and marketing may seem daunting for MSP business owners with strong technical backgrounds. While outsourcing your marketing is an option, you shouldn't completely sit this out.
You know best about what you offer, how you support clients, and what you bring to the table. You just need to package this into messaging that convinces prospects, especially in the early days of your MSP business.
If you partner with a marketing consultant, work closely with them to define your strategy. What kind of businesses are you targeting? Which regions do you want to focus on? Which services pique the interest of your prospective customers? You are best placed to answer these questions, not your marketing consultant.
One of the most important marketing and sales channels is your website. You need to have a website that clearly communicates your services and articulates your messaging to the target audience.
Another marketing channel that's proven to be successful for MSPs is referral marketing. This is word-of-mouth weaponized, so to speak. Give your existing clients the right incentive – it could be as simple as a discount or thank you note – and you can see the impact of goodwill compounding in the form of clients signing up.
Marketing consultants can help you with search engine optimization (SEO), online and offline listings, and other internet marketing initiatives. However, you have to monitor the performance of your marketing campaigns. Otherwise, the costs can mount silently.
What about sales?
Sales, however, is a different beast. Picking up that phone to make a cold call or trying to send out an email to a prospective client you barely know may be anxiety-inducing, but these tasks can be learned and mastered.
Sales training programs in almost all regions are available; some are MSP-focused. This kind of training can help you get going.
As an MSP owner, you need to be the salesperson-in-chief. In fact, MSP business owners who have scaled their firms beyond the $1 million revenue mark say that their businesses grew when they moved away from being a technician and focused primarily on sales and marketing.
Eventually, you'll need to have a sales team, even if that comprises just a couple of salespeople. Hiring the right people is key.
But don't forget that seeing is believing even today when it comes to sales and marketing. Participating in events where many prospective clients congregate is a good way to interact with them and get that sales flywheel spinning.
When it comes to sales and marketing, remember that you should commit to only what you can offer, and nothing works better than the work you know and love.
Develop your adaptability muscle
MSPs and IT support partners are entrenched in today's business landscape. If MSPs can keep up with the changing requirements and trajectories, they will capture customer interest.
MSPs need to develop their adaptability muscle and strengthen their business operations. They have to make sure the public knows they can thrive in changing consumer needs.
MSPs must invest in the right technology to help run their operations smoothly, build processes that can scale in the future, proactively acquire the skills that businesses need, and focus on exemplary service, so they're never afraid of the future.
It's a brave new world out there. MSPs that are prepared will find that this world is theirs for the taking.
Information security is at the heart of MSPs and should be at yours too. Learn more about how information security helps keep your data secure from unauthorized access and prevents data breaches.