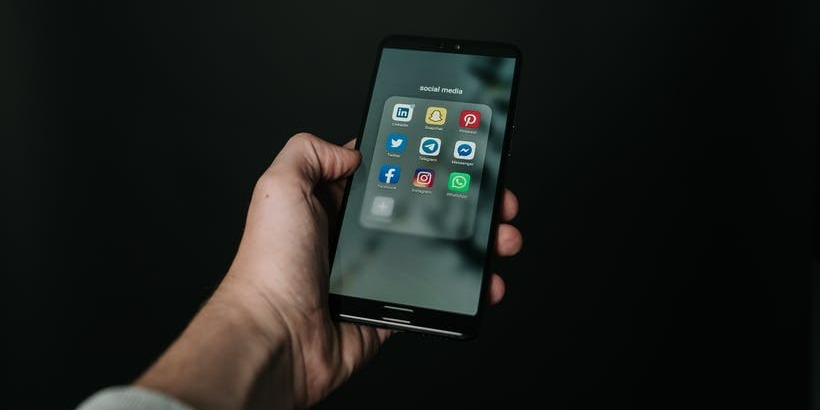 Are you tired of getting nowhere with cold calls and emails? Your business needs new customers, but cold traffic takes a long time to convert. Some people won't bother responding to you.
Social selling can help. This sales method focuses on relationship building through social media.
Social selling doesn't involve spamming your way in front of people. Instead, you get to know people before making an offer.
You may know a connection for several months before they become a client. Social selling ensures they remember you fondly and become warm leads.
We'll dive into everything you need to know about social selling. Let's get started with strategies and resources to help you succeed.
What Is Social Selling?
Social selling places the focus on social media. Posting quality content establishes you as a trustworthy source. People remember your offer each time they see your content.
However, social selling isn't just about posting on social media. You also need to build relationships.
Engage with people who leave comments on your posts. They will feel appreciated and come back to interact with you.
Social selling places less of a focus on growing your audience. It focuses on quality connections instead of quantity.
The Benefits of Social Selling
Social selling makes prospects more eager to do business with you. They are warm leads who consume your social media posts. They know you better than cold traffic.
Social selling also costs less money than PPC marketing. You can invest in social selling tools to optimize your process. We'll discuss some of those tools later.
However, you can also take a free approach in exchange for more time. PPC campaigns don't give you a free choice. These ads also don't always perform as expected.
Social selling can also lead to more referrals. Your customers will come to enjoy talking with you.
You've built the relationship for several months. It's not like they learned about you yesterday.
Some customers will happily refer other companies to your services. Referred clients will have high regard for you because a friend recommended you.
Social Selling Strategies
Social selling strategies revolve around interaction. You can post on social media and engage with the comments. Only using this approach will limit your reach.
You can create a list of prospects and engage with each one. Leave comments on their content, so they see you. Commenting on other people's content for 15-30 minutes per day increases your exposure.
Not only does the prospect see you, but so do their connections. Some of their connections may click on your profile to see what you do. They may inquire about your services.
Use a searchable title in your LinkedIn bio. If you are a business salesperson, include that description at the start of your bio. This searching ability will lead to more conversions.
Gathering endorsements from colleagues will help establish your credibility. LinkedIn endorsements act as social proof. Endorsements can increase conversions from your social selling efforts.
Expanding your network will help. However, social selling takes a strategic approach. Connect with your prospects' mutual connections.
People tend to connect with people similar to them. If you like a prospect, consider knowing more people in their network.
You can also join social media groups and interact with people in them. Becoming a popular contributor in a social media group can help you gain traction.
Don't sell in these groups. Focus on value.
People who enjoy your posts will visit your profile. Let your profile page do the selling.
Popular Tools for Social Selling
Business owners incorporate online tools to save time and money. They get access to critical features which help them stay in front of prospects.
You can find several social selling tools. We shortlisted some of our favorite tools to provide a foundation.
LinkedIn Sales Navigator
LinkedIn Sales Navigator is a staple resource for any LinkedIn user. This resource provides expanded targeting capabilities and unlimited searches.
You can localize searches to target prospects in your area. Businesses can keep track of lead activity to assess the customer journey.
LinkedIn Sales Navigator lets you see who visited your profile. These insights help you reach out to lurkers and strike conversations.
eLink Pro
eLink Pro is automation software that enhances your LinkedIn efforts. You can send an automated message to 1st level connections.
These automated messages initiate conversations. They function as a welcome email to a new subscriber.
You can ask a question or provide a resource to prompt a conversation. Quickly respond to anyone who responds to your initial message.
eLinkPro also lets you create and save searches with unique criteria. You can set the criteria around your customer avatar.
LeadFeeder
LeadFeeder gives you insights into who visits your website. You can track people and companies that consume your content.
LeadFeeder enables you to engage with people who visit your website and leave. Website visitors will convert better than people who never visited your page.
LeadFeeder also shows you what visitors do on your website. You can see which pages keep their attention and which pages cause them to bounce.
If you direct prospects to a sales page, you'll want to use LeadFeeder to measure your efforts.
Implementing Social Selling Strategies
Now you know how social selling works. You can get warm leads and convert them into customers.
You'll need to implement social selling strategies to see results. Business owners will make mistakes along the way. However, you don't have to do it alone.
Remember that the goal of social selling is not to get a sale on first contact. It exists to build meaningful relationships. Utilize these best social selling practices to gain insight into your target audience, nurture leads, and ultimately generate sales.