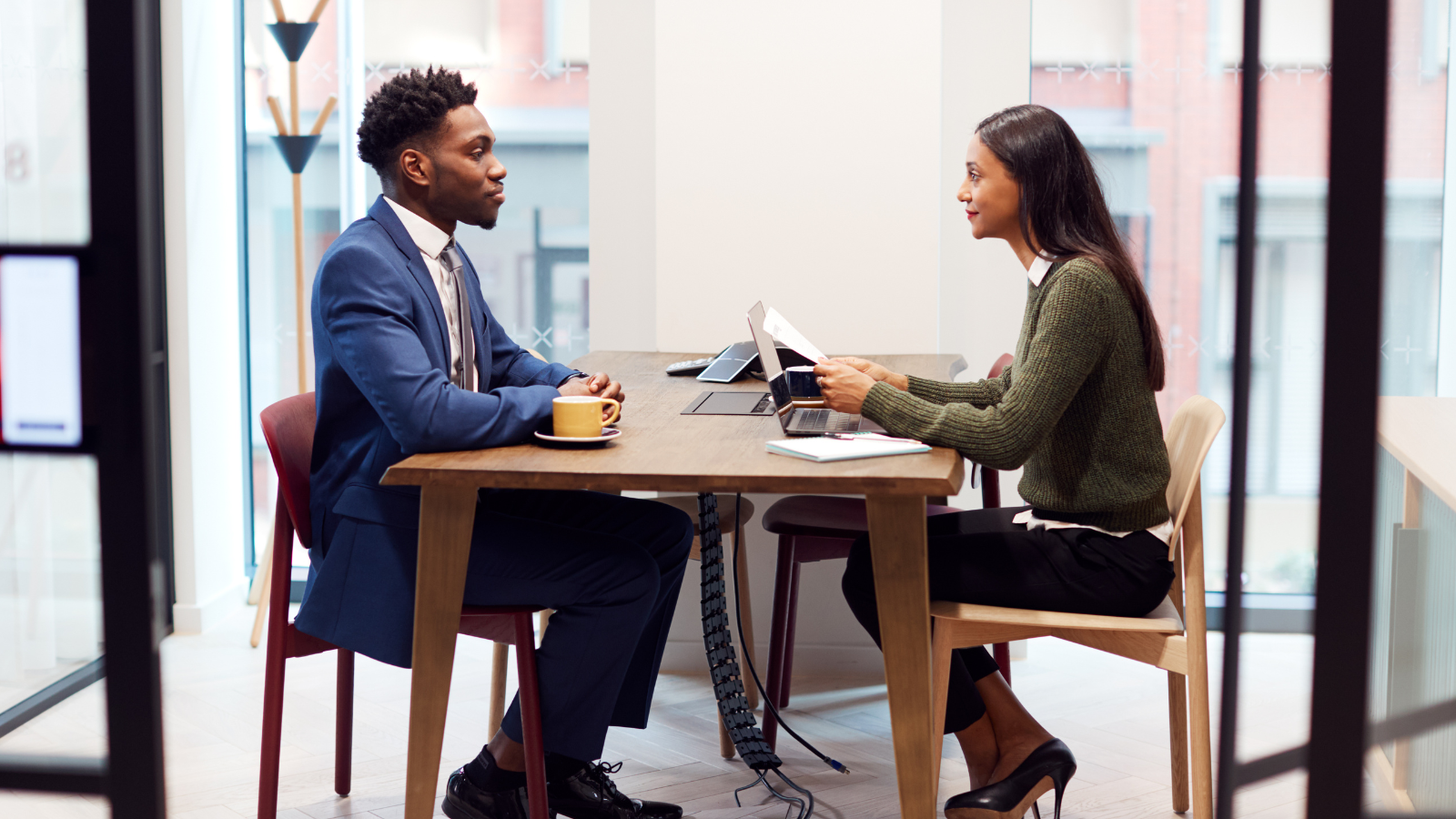 In a tight job market, finding candidates, qualifying them, conducting interviews, and hiring are all rushed and stressful.
Many managers are in the position of having open positions on their teams that they're desperate to fill and having candidates enter and leave the job market quickly, so having a well-thought-out interviewing plan is vital. Equally important is learning to look and listen for the talents necessary for success in sales.
Create a Gameplan
Spending a few minutes on the front end creating a plan on how to tackle your interviewing process is helpful for streamlining your system.
Create a Job Analysis and Spec Sheet that lists out the must-have Strengths, Talents, Skills, and Experience that you need for each position that needs to be filled.
Have the candidate take a Validated Talent Assessment.
Review that Talent assessment and their resume and compare it to your Job Analysis and Spec Sheet. Do they have enough must-haves to merit an interview?
Set up a Pre-Hire feedback call with a talent analyst to review the candidates' strengths and weaknesses when it comes to sales. Your Talent Analyst can be a great resource in helping to look and listen for your must-have talents.
Look and Listen
Armed with your must-haves and clues on how to look and listen for them, it's time to set up that first interview.
First, how was their follow-up during the interview scheduling process?
Did they respond quickly and enthusiastically (Discipline and Positivity)?
Do you get the sense that they are selling themselves over email, and did they ask for the next steps (Activator and Accelerator)?
Since the first interview is usually by phone or video, what talents can you find when you're not physically in the same room?
Positivity will come through in their voice and body language.
Achiever in listing accomplishments and things they are proud of.
Relationship and Individualizer when they ask their interviewer questions and try to know you better.
When you find evidence of talent, now comes the in-person interview. Make a list of the people who will be meeting the candidate during in-person interviews. The front desk person should be on the lookout for this person taking the initiative to introduce themselves and greet them.
Activator. Do they make a great first impression?
Positivity. Are they calm and prepared on arrival?
Discipline. As they meet people on their way to the interview, do they show confidence?
Accelerator. If everyone is on the lookout, a lot of talents can be seen and heard before the interview even starts.
As the hiring manager is interviewing, look for when and how the candidate asks questions. If they fire a lot of questions at you but clearly didn't listen to your answers, that can show a strong Individualizer with a soft Relationship.
If they're very curious but ask questions in a way that makes you uncomfortable, you may be seeing a strong Learner with a soft Relationship.
And when asked about accomplishments they're proud of, do they list out several things and are happy to elaborate, or do they name one thing and keep going back to it? This can show their Achiever, or lack thereof.
When on the hunt for talent, prepare, create your plan, and use every tool at your disposal to find your next superstar seller.
*Editor's Note: This blog was originally written in 2014 and has since been updated.