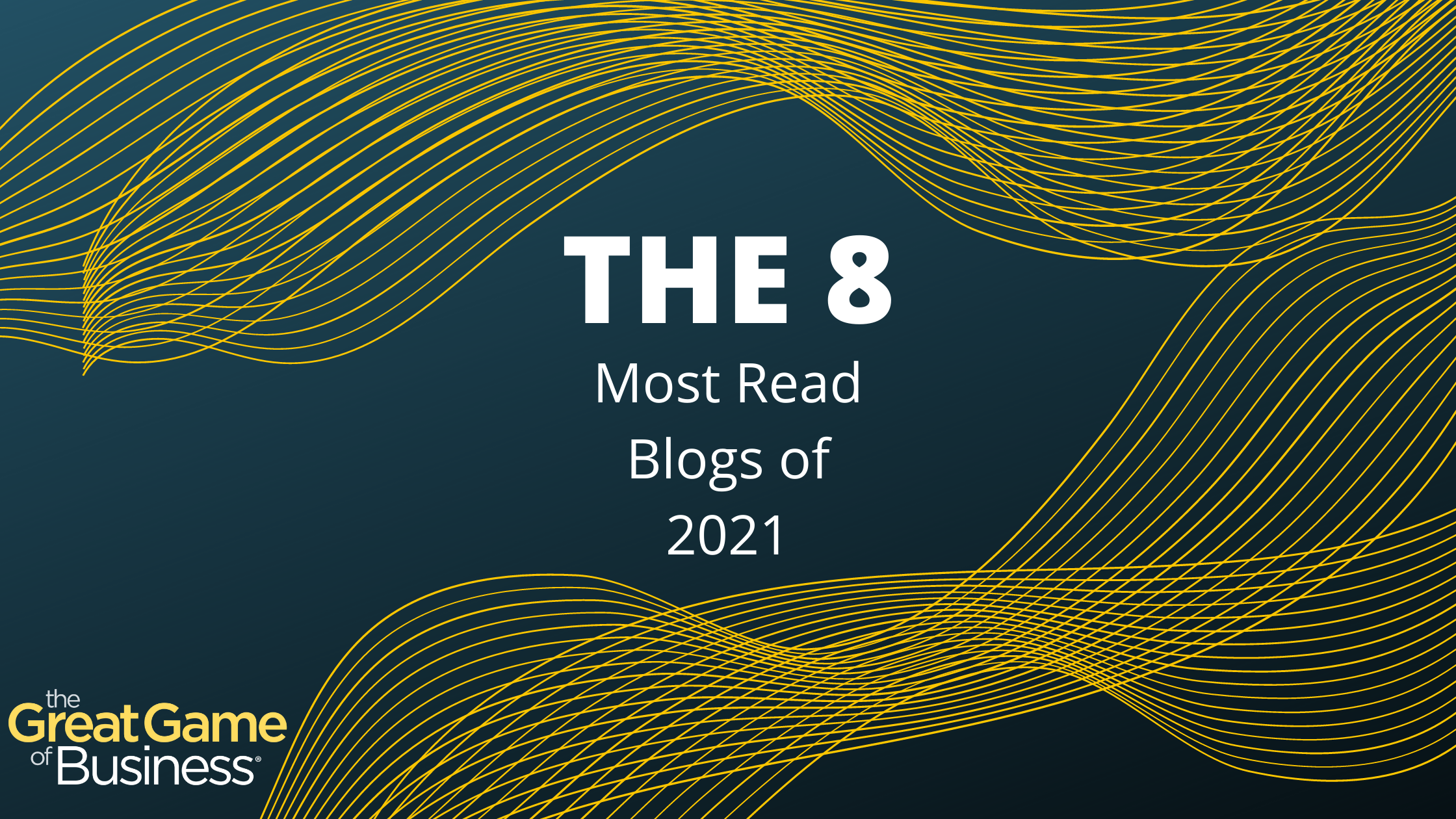 2021 seemed to fly by, at least here at The Great Game of Business. We were planning our year just yesterday, and then, BAM, the year was over. At least, that is how it felt.
Looking back on 2021 made us take stock of the most read Great GameTM blogs. In case you missed them, here they are in order:
#8 – 10 Easy Ways Leaders Can Express Appreciation in the Workplace
Individuals in the workplace need to feel appreciated in order to enjoy their job, do their best work, have positive work relationships, and stay with their organization long-term. The key ingredient in meaningful, significant, and effective appreciation is individualization—expressing appreciation in the recipient's preferred "language." Varying the ways company leadership communicates appreciation will improve chances of hitting the mark, so we've compiled 10 ways leaders can express appreciation in the workplace and foster positive work relationships in order to establish a recognition culture.