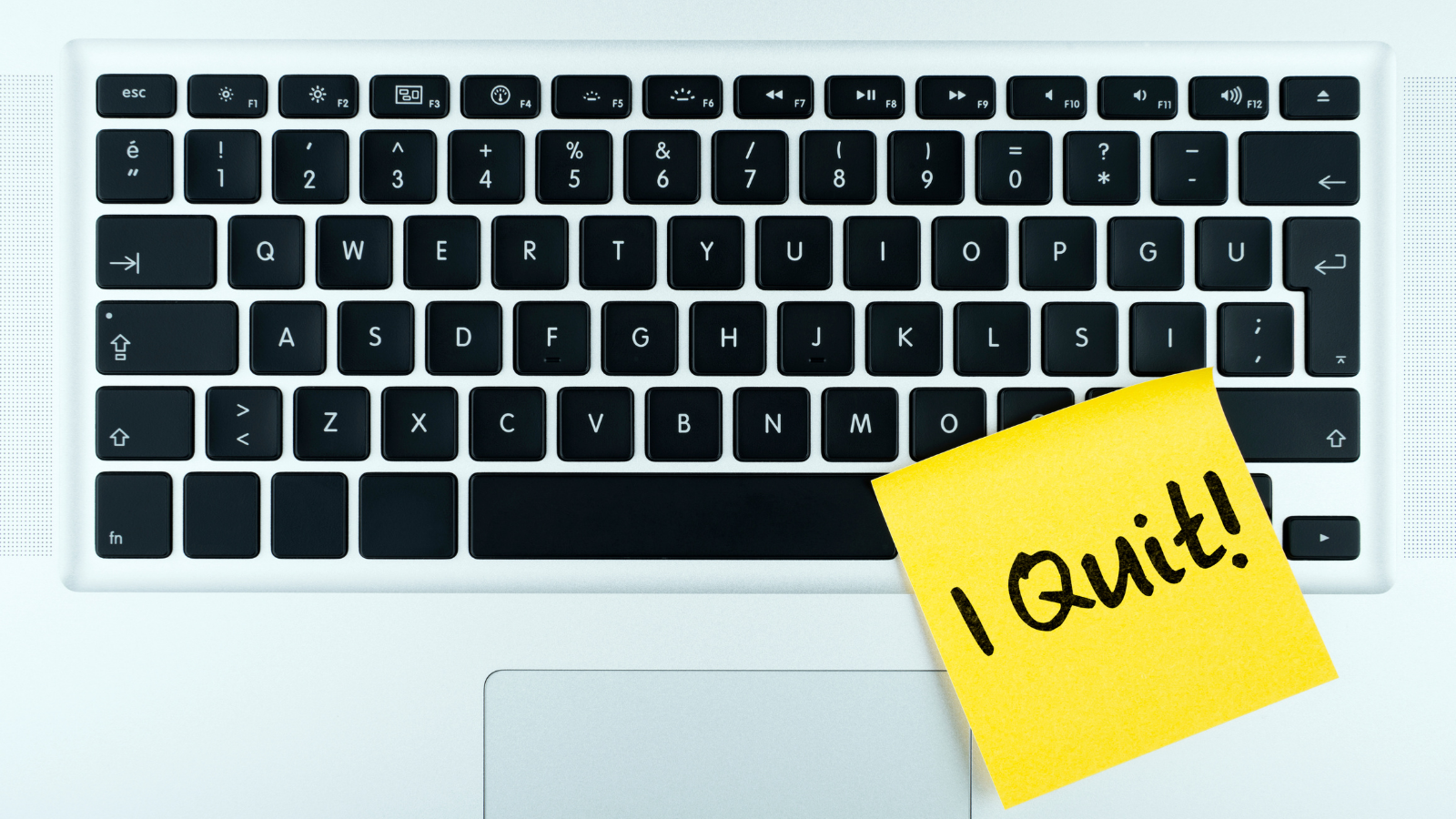 During the first 90 days at a new job, the relationship between a new hire and their employer is as vulnerable as it gets: 20% of all employee turnover happens during those crucial three months.
Leaving a job before things really get going is becoming increasingly normal, especially for younger workers: Jobvite's oft-cited annual "Job Seeker Nation" survey reports that 34% of them have, at some point in their young careers, left a job in the first 90 days.
A long time ago, in 2019 and Pre-COVID, hiring managers and HR professionals were showing concern about a growing trend of talent leaving a new job in the first 90-120 days.
Then the pandemic hit, and suddenly, the job market was flooded with people being furloughed, laid off, or downsized. If a company happened to be hiring in 2020, they had their pick of candidates.
Fast forward to 2021 to the Great Resignation, and it's an extremely tight talent pool with qualified candidates few and far between. Talented candidates have their pick of positions, and hiring managers are desperate to hire quickly.
This has led to an unfortunate trend that we have been noticing recently:
"I Don't Like Prospecting, So I Quit."
This has played out several ways over the last 6 months, but here are the two most common scenarios:
Scenario 1 – The newbie seller: Fresh from college or in a different industry, the inexperienced candidate, having been told by lots of people that they would be great at sales, takes their first sales job. They have the innate talents and strengths, the potential, to be good, maybe even great sellers. They don't have any experience prospecting, but how hard can it be?
They go through onboarding, are shown how to prospect, and are then expected to jump in and try. They last a few months, just long enough to truly hate prospecting but not long enough to become proficient or have success. They quit around 90 days, already having their next job lined up, one that is easier and doesn't involve prospecting. They vow to never do sales again because it's just too hard. Their sales talent is now lost to the industry.
Scenario 2 – The experienced seller: Looking for a new opportunity, the seasoned seller, with a great combination of talent and skill, joins a new company. They have years of experience in sales and maybe even management to bring to the table. They come in expecting a strong book of business. But COVID has decimated accounts and they are disappointed with accounts given.
Worse, they are expected to pull their weight with new business development. They remember prospecting as a new seller, didn't like it then, and like it even less now when they feel that they have "put in their time" and should not have to prospect. When they realize just how much prospecting is involved when selling in 2022, they quit, deciding on a career change. Again, their sales talent is lost to the industry.
Over the last six months, these scenarios have played out in sales organizations all over the country, and while there is no magic bullet to end this trend, there are ways to find candidates who are more like to stay.
Look for Cold Calling Talents
Make sure you have a validated Talent Assessment on each candidate and look for their "cold calling talents".
Achiever and Competition: Do they have the drive to succeed and be the best, wanting to win each and every time?
Positivity: Will they shrug off a loss with the innate optimism to say the next one will be a win?
Activator: Are they comfortable reaching out to a prospect, connecting with a stranger, and trying to persuade them to meet? And during their interview, are they trying to sell you on hiring them, do they showcase their accomplishments and talk about wins, and do you get positive energy from them?
Look for indications of the talents needed to succeed at prospecting.
Clear, Open, and Honest Communication
Once the candidate has taken a Sales Talent Assessment, and once you have observed their talents in action during the initial interview, now comes the hard part.
It's vital to set expectations for prospecting. How much prospecting will they do each day, how many calls are they expected to make, and how many appointments will they need to set?
Make sure expectations are clear. If at all possible, have them observe one of your top sellers prospecting clients. Show an example of how it's done and ask if they think this is a skill they can develop and embrace.
Set Them Up For Success
If your candidate has the talents and willingness to prospect, then once they are hired, give them the tools to be successful.
Create a plan for how they will source leads.
Discuss how to qualify and then approach prospects.
Show them the Don't Give Up process.
Roll play common objections and conversation stoppers.
Prep with them on the best way to research and approach clients.
And work with them to inject enthusiasm into their voice and demeanor when they meet people and the best ways to network.
Create a strong onboarding plan that focuses on the hows and whys of new business development.
While you can't make someone love prospecting, you can help to make it more tolerable. Pay attention to the strong talents they innately possess and think about ways to encourage them to use those talents.
Set key performance indicators for them, clearly define their goals and work with them to map out a plan to reach those goals. Show them the tools available, demonstrate how they are used, and be there to support them at each step on their terms. Help them get from "I hate prospecting" to "I'm good at prospecting" and watch them succeed.