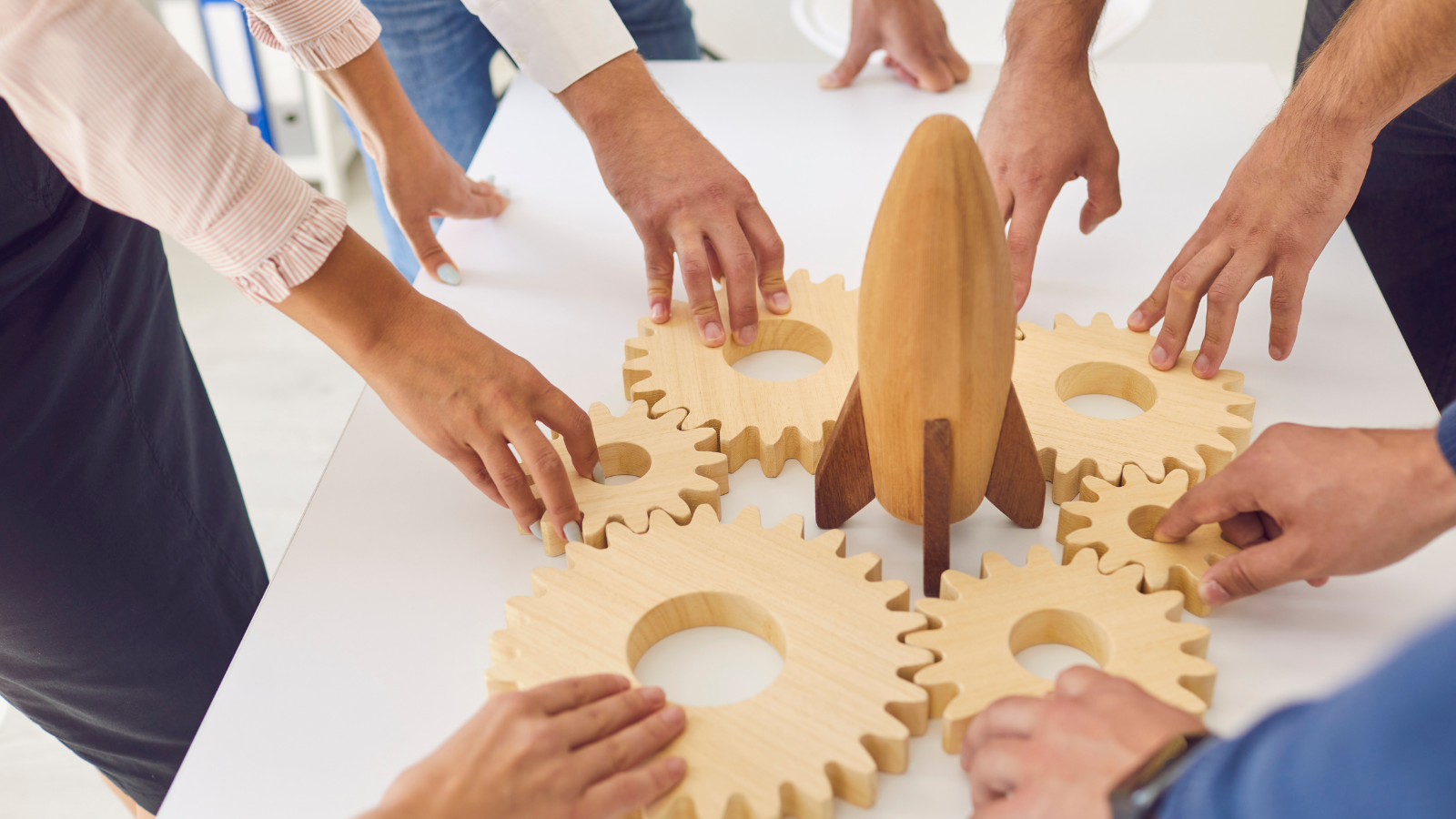 In this revamped corporate world, organizations are increasingly investing in employee experiences.
The emphasis is on employee reskilling and upskilling with the view to build competitive advantages
that will help organizations navigate the future. This explains why businesses are aligning their
growth strategies with employee development.
Employee learning and development are now at the core of key priorities that any organization has.
If we look at how the workplace demographics are changing, millennials and Gen Z employees are taking the lead. Having said that, for them, workplace learning and development are among the most salient expectations that they have from their employers.
To substantiate, as per Lorman, learning and development in the workplace are of utmost significance for almost 90% of millennials.
Therefore, if an organization ignores the need to optimize employee development scenarios, it will
end up exposing itself to high disengagement and turnover. This explains how the idea of employee
development in terms of learning and other aspects is beneficial to both employees and employers.
When employees develop new competencies, it adds value to their professional careers as well as
the organization.
However, the real question is, what does it take to optimize employee development in a way that it
leads to the desired outcomes?
Let's look at ten unique approaches that you can apply as an entrepreneur to drive amazing results by enhancing the virtues of employee development.
10 Actionable Strategies for Employee Development
1. Establish a Regular Training Schedule
The best way to support your employees during upskilling is to establish a regular training schedule.
You should help them set time aside for professional development. For example, you can conduct 'Friday training' sessions every week. This way, your employees will be mentally prepared for training sessions every week and look forward to consistent development.
To keep things exciting, you can conduct different types of training every week. You should not confine the focus of your training program to skills development. Rather, you should incorporate multitudinous training that can help your employees become better versions of themselves in
various ways. For instance, mindfulness training can help increase employee engagement, focus, and productivity.
2. Start Thoughtful Mentoring Programs
The objective of a mentoring program is to pass on the skills and knowledge of the professionals in senior designations to their subordinates. These programs open gateways for amateurs and freshers to inculcate competent skills and meet industry standards.
They also help those in senior roles to prepare for leadership roles and so on. Mentorship programs can be diverse and have different objectives depending upon your organization's and employees' needs.
For example, some mentorship programs aim to develop emerging leaders, while others focus on onboarding faster and promoting diversity. Further, mentoring also leads to the establishment of stronger relationships between mentors and mentees which in turn contributes to better company culture, engagement, and environment.
As you don't hire mentors from outside to train your employees, mentoring programs
are cost-saving as well.
In fact, employees should have the privilege to choose between different mentoring programs centered around different skills. Besides, each of the mentoring programs should also help employees in understanding the art of goal-setting and tracking objectives. The mentor-mentee arrangements in the workplace should focus on the holistic development of employees.
3. Incorporate Gamification into Workplace Learning
It's intriguing to note that gamification is gaining great traction as a new approach to employee training and development. In fact, gamification statistics state that more than 80% of employees in the US find gamified learning more immersive.
Consequently, given the high indulgence, more than 50% of employees report greater productivity and engagement in gamified training modules.
This explains why more and more organizations are now switching to training styles that are aligned with gamification. It is an employee development trend that will only get bigger and better with time. In fact, you will be amused to know that the corporate segment is the largest consumer of gamified learning solutions.
The sooner you make the switch to game-based learning the better it will be for your employee development objectives. Gamification is essentially the way forward.
4. Personalize Skill Development with Online Courses
Personalization has become a buzzword in the world of business.
Personalized marketing has emerged as a gateway to customer acquisition, engagement and retention. If you use personalization, you already know the profound impact it generates. But, why limit personalization to your customers? Why not leverage it and offer personalized skill development programs to your employees?
As it can be challenging to conduct multiple training courses at the same time in the organization, you can opt for online courses that cater to the individual needs of your workers. No doubt, it will involve some investment, but remember employee development will bring you massive returns on investment.
So, fearlessly go ahead and develop your workforce.
5. Carry Out Cross-Department Training
Did you know that one of the biggest reasons why employees look for a new job is that they're bored with their old work?
A survey conducted by Korn Ferry on 2000 employees has revealed this startling finding. This implies that workers yearn for something challenging and new in their professional lives.
You can satisfy their longing by carrying out cross-departmental training. Give them the opportunity to explore new horizons by introducing them to new skills that lie beyond their niche. Believe me, this exciting pursuit will maximize employee retention in your company. Additionally, cross-departmental training will bind your entire workforce together. It'll also make everyone well-versed with how their work is interrelated and so on. This will promote a better understanding between
your workforce and improve employee relationships.
6. Send Employees to Industry Events, Seminars, or Webinars
Curiosity is the fuel that keeps the fire of passion alive. Intriguing industry events, seminars, and webinars can keep employee curiosity burning. These events can keep your workforce updated about the latest technological advancements happening in the world and enhance their skill set.
Having said that, you should send your staff to industry events, seminars, and webinars of their interest. You can also give them the freedom to inform you about such events that you might not otherwise know about and attend them if they wish to. But, don't forget to ask your workers what novel things they learned from the event. This will ensure that your employees take things seriously and be sincere towards knowledge enhancement.
7. Beacon Your Employees on the Path of Self-Improvement
Employee development is not only confined to professional development. Personal development owns an equal share. Although you can't help your workforce with professional development to a large extent but at least to some extent you can.
You can conduct sensitivity training, physical fitness programs, and self-awareness classes to beacon your employees on the path of personal development. As a leader, you can also motivate them to focus on self-improvement. None can identify their strengths and weaknesses better than themselves.
You can emphasize the fact that self-improvement is the precursor to professional growth. Those who consistently overcome their weaknesses naturally climb the ladder of professional growth.
8. Off Rewards and Recognition
Rewards and recognition act as effective motivation boosters. Sometimes, due to hectic schedules, employees despite desiring professional growth, cannot put diligent efforts towards bettering themselves because of exhaustion.
Under such circumstances, motivation can give them the energy required to overcome the barrier
of exhaustion. As rewards and recognition work wonders in fueling motivation, you should establish a culture of recognition. Reward those who exhibit tremendous improvement in terms of skills.
Soon, you'll see your employees treading the path of professional development with zeal and enthusiasm. The key is to reward the process and effort too and not limit the idea of appreciation
to achievements. When you appreciate the hard work put in by your employees, they
will show greater motivation to achieve the set targets.
9. Lead by Great Examples
As a leader, you're the one your employees look up to. You have a strong influence on them and they consciously or subconsciously learn a lot from the way you conduct yourself. Given that, it's imperative for you to exemplify a good work ethic and serve as a role model for your workforce.
For instance, if you want them to learn the art of effective leadership, you have to demonstrate it first. If you want them to be punctual and take responsibility for skills enhancement, you have to exemplify it first.
Try sharing what you learned during the last few days with them. By doing so, you'll motivate them to walk in your footsteps and expand their horizons. Being a leader, you need to lead from the front and set the benchmark for resilience, commitment, innovation, and the ability to handle crisis situations. In fact, being a role model, you can lead by example in multifarious ways when it comes to the prerequisite traits.
10. Delegate Responsibilities
Sometimes, the best way to beacon your employees on the path of growth is to let them express their creative selves without any external influences.
Allow them to learn through hands-on experience rather than formal training. You can delegate new
responsibilities to deserving employees and let them set on a voyage of exciting
discoveries.
Besides giving them a real hang of new responsibilities, the delegation of tasks will also promote trust-building. In fact, for small businesses, delegation can also be a great way to reduce employee training costs. Employees will learn much better via practical exposure to new tasks than classroom training on the same.
The more they exercise their skills and learn from the mistakes they make on the new venture, the more they'll evolve. Obviously, it is not sane to delegate responsibilities to new hires without training them properly. But, you can definitely trust your existing talented employees on that part.
The Importance of Employee Development
Employee development isn't merely employee-centric. It's beneficial for both employees and the organization.
After all, employees are the building blocks of an organization, and strengthening their skills ultimately enhances the overall performance of the organization. So, employers like you should beacon employees on the path of upskilling, and the above-mentioned tactics are dedicated to helping you with the same.