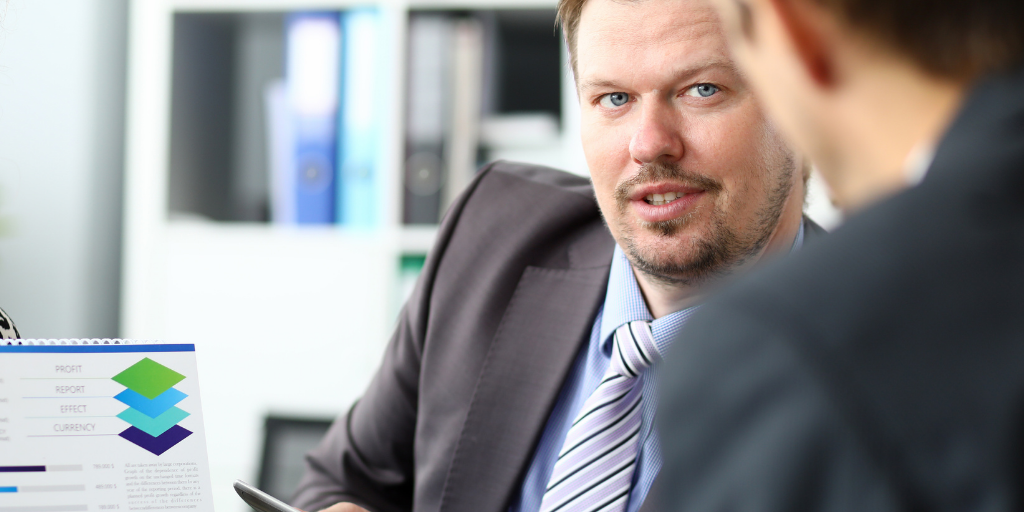 Inquiry is a powerful motivator. We use it to fuel conversations, problem-solve, and, ultimately, improve sales performance.
High-value questions are a driving force to much-needed mental shifts — especially in today's environment. When your mindset changes, so does your behavior. As sales leaders, we can't control market conditions, but we can influence a few things — like choices.
Below are five questions we challenge sales leaders to ask their salespeople every week if they want to improve sales performance, fill their funnel full of new prospects, and increase customer loyalty.
Questions Sales Leaders Should Ask Sellers
1. Are You Dedicating Time Every Day to Connect with New Prospects?
There are plenty of online resources to help sellers network, gain business insights, share ideas that are working, and identify decision makers. Sellers must have a strategic plan utilizing available resources to connect with new prospects.
If sellers would dedicate at least 30 minutes a day to focus on writing relevant emails, social media posts, and preparing voicemail scripts, they would have a minimum of 2.5 hours of intense prospect development. Talking about a strategy is not implementing a strategy — it must be scheduled daily.
Ask them to dedicate the time they would have spent commuting to their job towards developing new Target Accounts, and they will thrive in setting online appointments. Taking the steps towards developing new business is a choice.
2. Do You Have a Meaningful Relationship at the Customer Level with Your Agency Accounts?
A sure way to stay at 60-70% of the budget is to wait around for the media buyers to get instructions and then beat you up in negotiating. Top-performing sellers are helping customers develop creative strategies at the customer level. Sellers should get deep into accounts until they find the person that is desperate for results.
Make a difference in that area, and you become a dictate buy. Many sellers are afraid of going beyond the buyer because they're afraid of rocking the boat. Don't go around the agency. Go through them with their blessing because you are prepared for a higher-level conversation that can benefit both the customer and the agency. Determination to develop a meaningful relationship at the customer level is a choice.
3. Can You Define the Needs of All Your Key and Target Accounts?
Our customers' needs are frequently changing, now more than ever. They have real challenges. There's no better time to share strategies that make a difference than when you have a prospect or customer in distress.
Sellers need to put ALL of their focus on Key and Target Accounts. Now is the time to earn customers for life. These customers will remember true partners who performed for them during their worst times. Partners can listen to the problems, be a resource for solutions, and implement them with a focus on ROI. Serving your customers on the front end of the process and not waiting for them to come around and spend money is a choice.
4. What Kind of Ideas Are You Generating for Your Prospects and Customers?
There needs to be a premium effort made in having quality brainstorming sessions. There are so many innovations being made in the business community. Are we a part of those innovations? Are we at least a part of the conversation and sharing ideas focused on marketing those innovations?
If we don't want to be treated like a commodity, we must be a part of the building the solution and not just the vendor that can provide an audience. Developing ideas and utilizing the talented people around you to help expand on those ideas for your customers is a choice.
5. What Solutions Are You Currently Implementing to Your Keys and Target Accounts?
Here's a true performance question because it proves their quality of work.
What have you done to help your customers?
If sellers are making a difference for their customers, there will be evidence of it. Are we defining success, measuring it, and taking credit for it? Prospect and customers love case studies, and not only do case studies help us retain customers, but they help us generate new ones.
Know your assignment from the customer
Execute it flawlessly
Capture your successes
Encourage everyone involved in the sales process to share stories and write them down
Our business community needs hope right now. Your sellers can share their own success and share successes from around the country, but they have to capture them. Gathering a strong collection of case studies and testimonials is a choice.
Accelerate Your Sales Performance Journey
These conversations with your sellers all have a common theme. Sellers and sales managers must make a choice when beginning the journey towards top sales performance. That choice requires a top-shelf sales process. What's going to happen this week, and when will it be accomplished?
Few of these strategies can be accomplished in a week and they don't have to be. However, the steps toward success must be planned and executed on a weekly basis. If sellers begin now and are capable enough to be successful, they'll have full funnels of new prospects, loyal customers, and their "unfair share of business." It's a choice — make the right one.