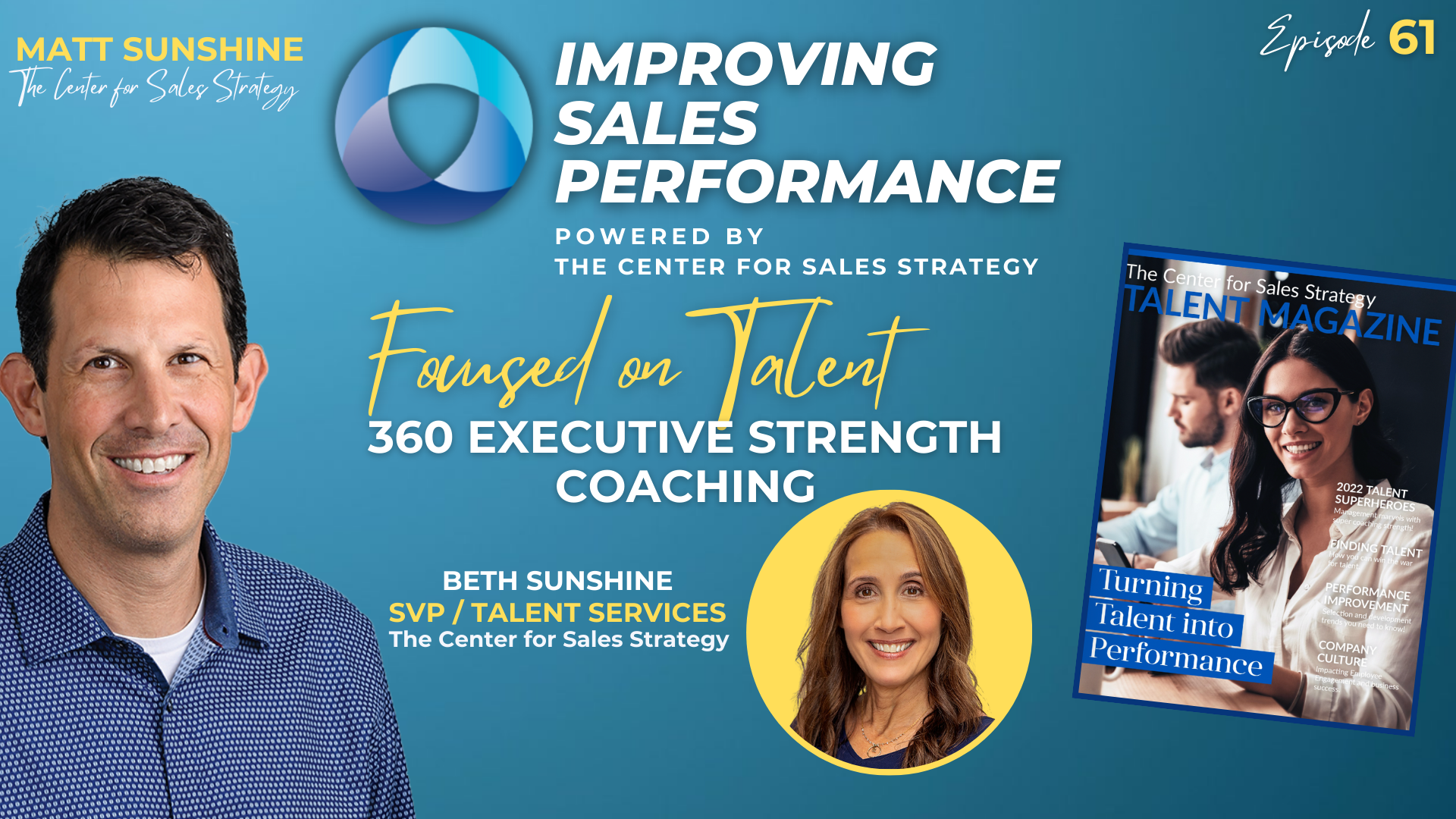 In this episode, we're wrapping up our season-long coverage of The Center for Sales Strategy's latest Talent Magazine.
Today, we're taking some time to discuss a group of people who too often get the short end of the "development stick." That's right; we're talking about leaders.
Joining Matt to uncover the ways in which leaders can most effectively tap into their innate strengths is Beth Sunshine.
Beth makes so many awesome points, like:
How 360 Executive Coaching allows leaders to see both where they are using their strengths as well as areas where they could stand to develop their strengths even more.
Why, even if you have raw talent, you still need to focus on developing it into an actual skill.
And, finally, why leaders who aren't intentionally focusing on their strengths are missing out on opportunities to develop not only themselves but the teams they manage as well.